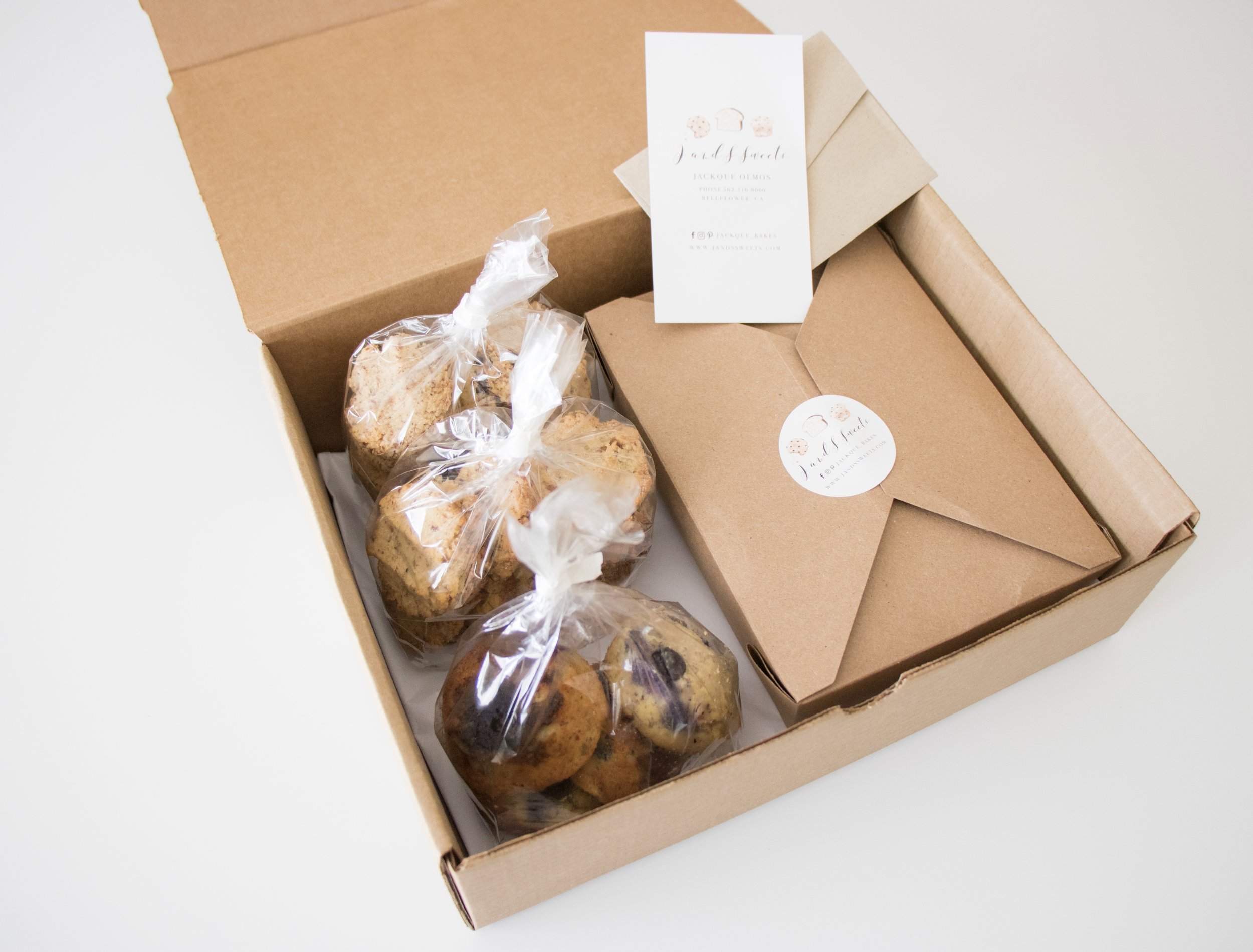 Dessert Box
Variety of desserts chosen by me, YAY!
1 dozen cookies, 1 dozen variety muffins
Must have ice packs if shipping mid and east coast as well as warm climates. Order will not be refunded if ice packs are not in the order.
Please make sure to refrigerate immediately upon arrival. 

Bakes do not have any preservatives and must be refrigerated or frozen.